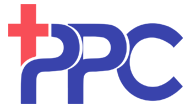 Pollocksville Presbyterian Church is a congregation that serves its members and community with love and dedication. We read the Bible, listen for the Spirit and strive to follow where God leads.
Our members come from many different places, backgrounds and walks of life. What we have in common is that we want to know God better as we serve His people.
Our church campus is also home to Pollocksville Presbyterian Childcare Center. The Center is a mission of the church and provides affordable, quality childcare to children in our area. We hope that you will come and join us. Our Sunday regular schedule:
9:45 Singing; 10:00 Sunday School; 11:00 Worship
Sunday Morning Live Stream
Please check here on Sunday mornings at 11AM for our Facebook Livestream. We are still testing this website embed, but fully expect it to work. It may take up to 3 minutes for the stream to appear so we will plan to start just before 11AM. If you don't see the stream, please REFRESH your browser window.